Cap Camarat 7.5 DC is a familiar boat with modern lines which offers security and comfort.  The cockpitis an outer lounge with its wide couch, kitchen with built-in fridge and sink. All this and the luxurious steering reinforce its high comfort on board.   
Inside, ingenuity and modularity offer a convertible lounge into a double bed, another individual bed and a separate bath.  
Good accessibility into the bath area, it is the perfect boat to do water sports and nautical activities.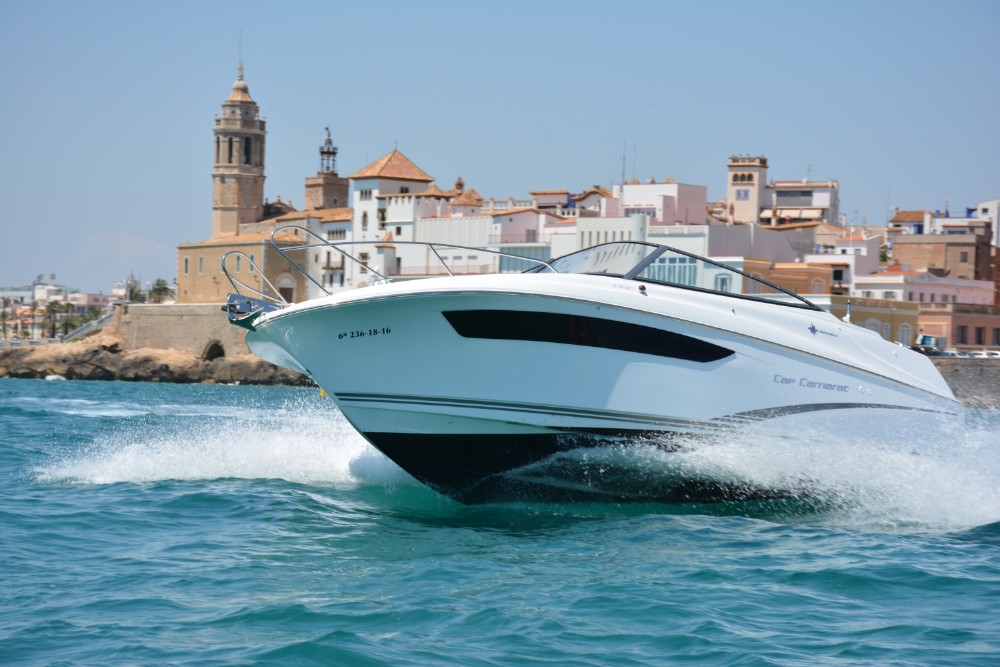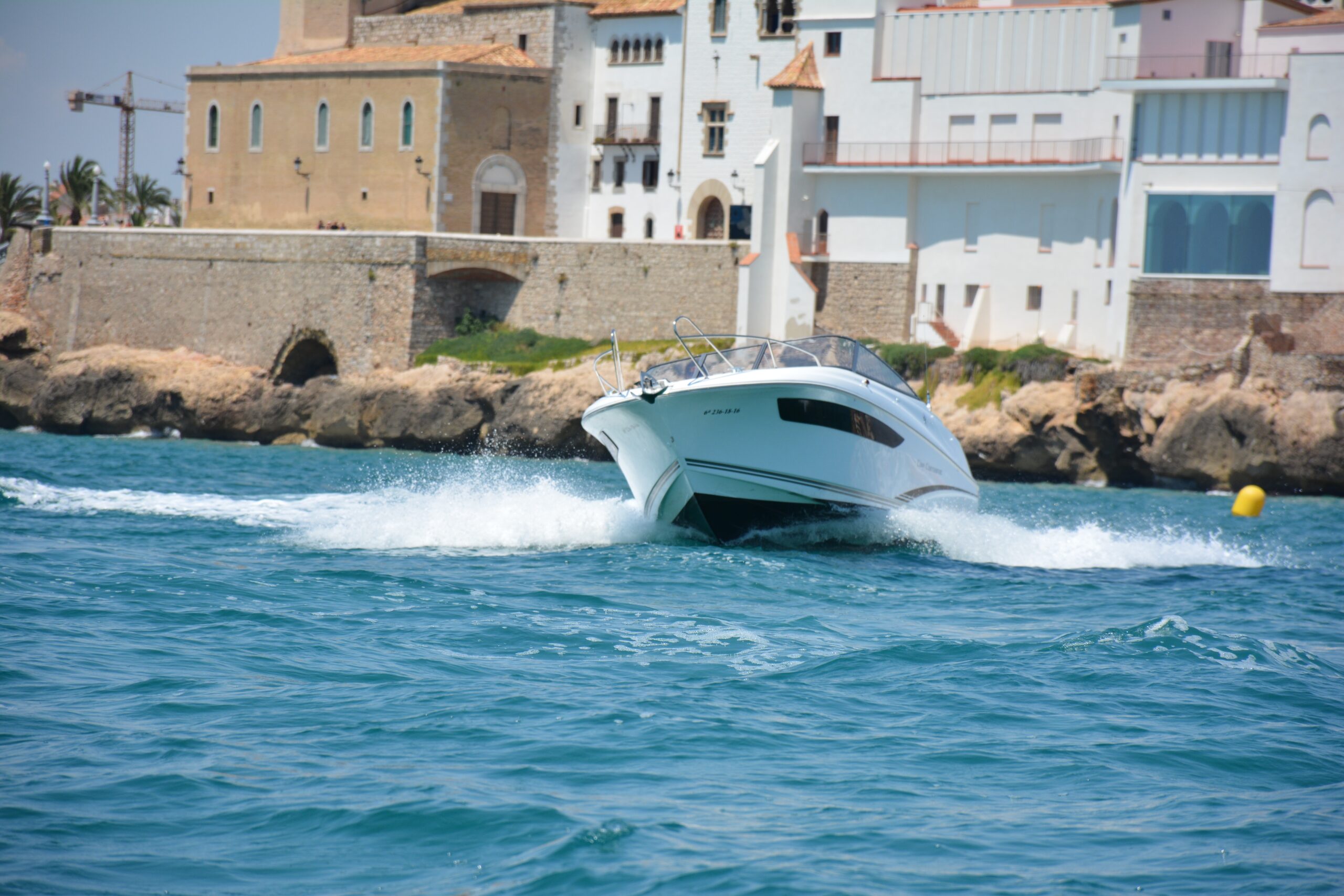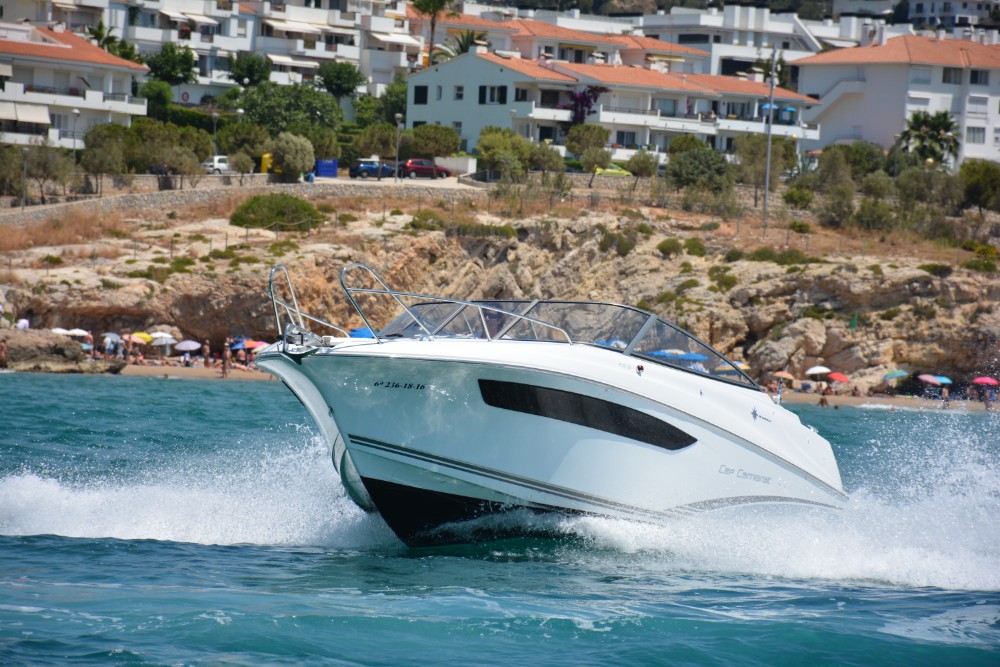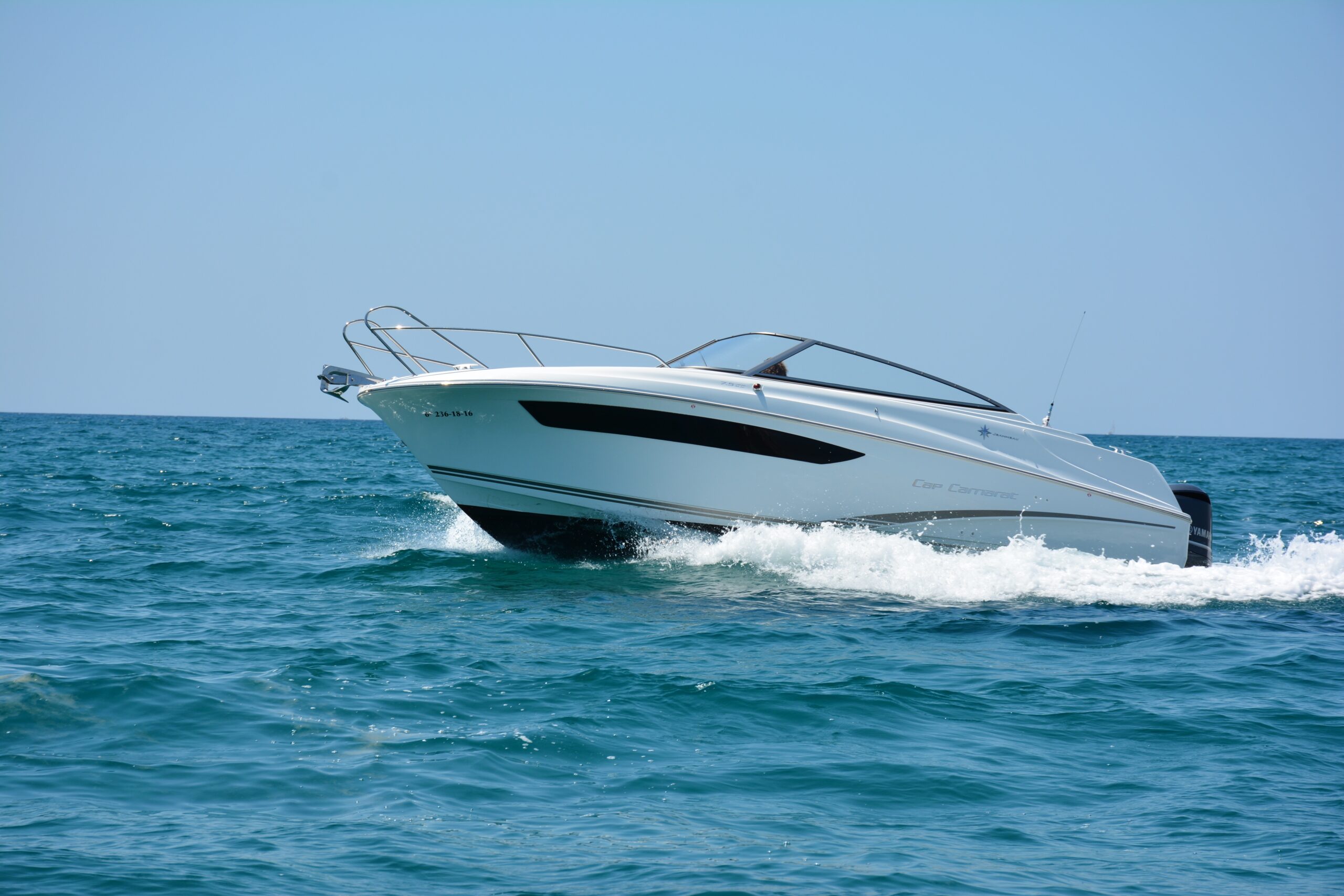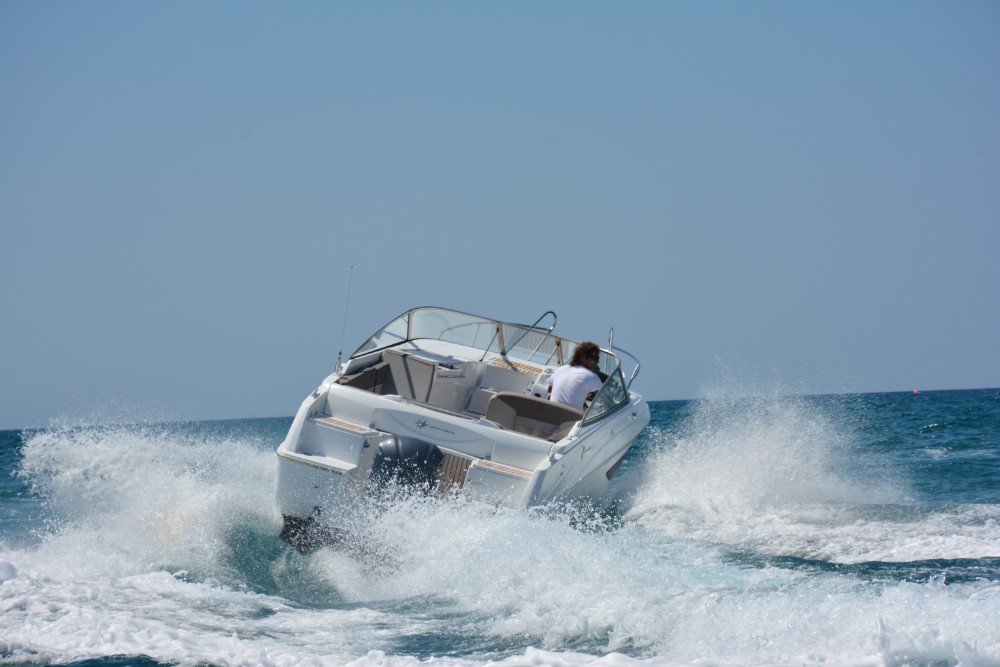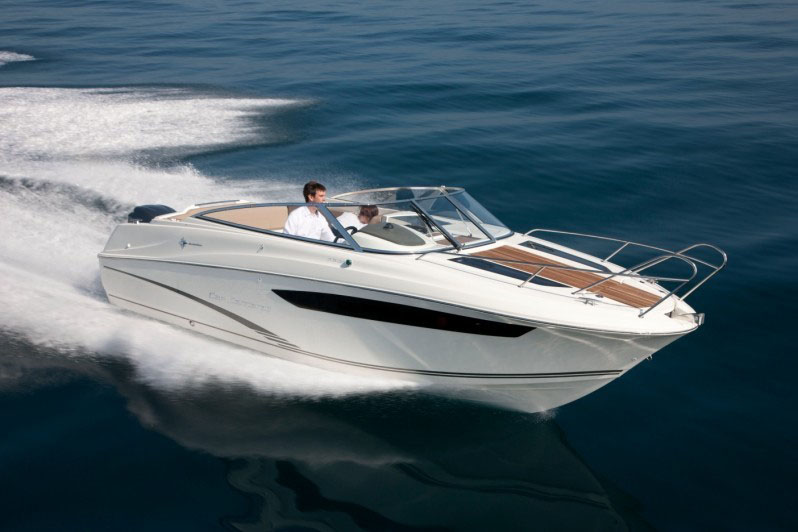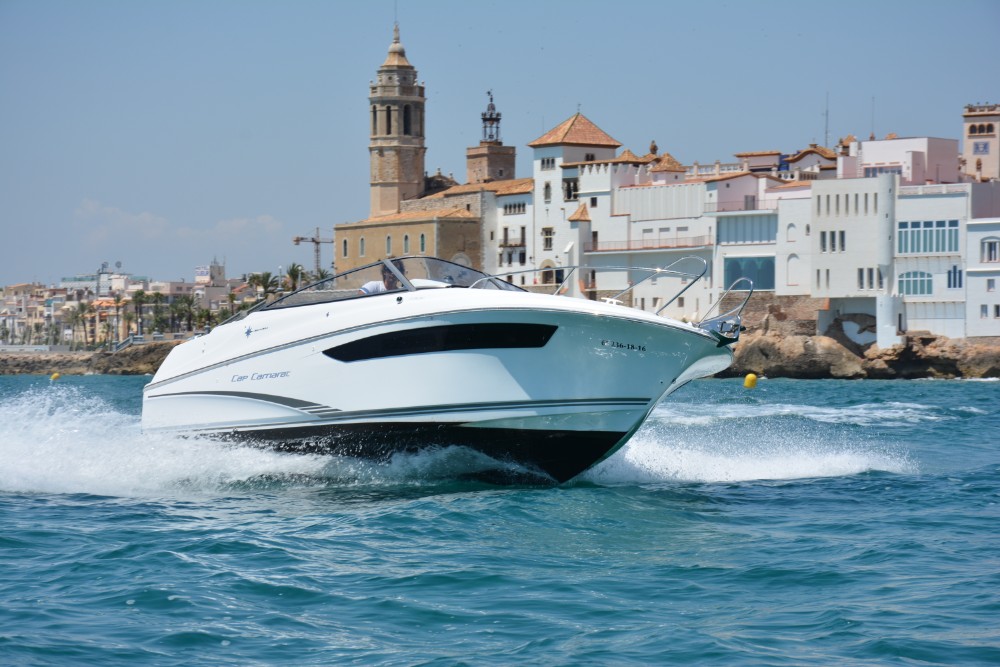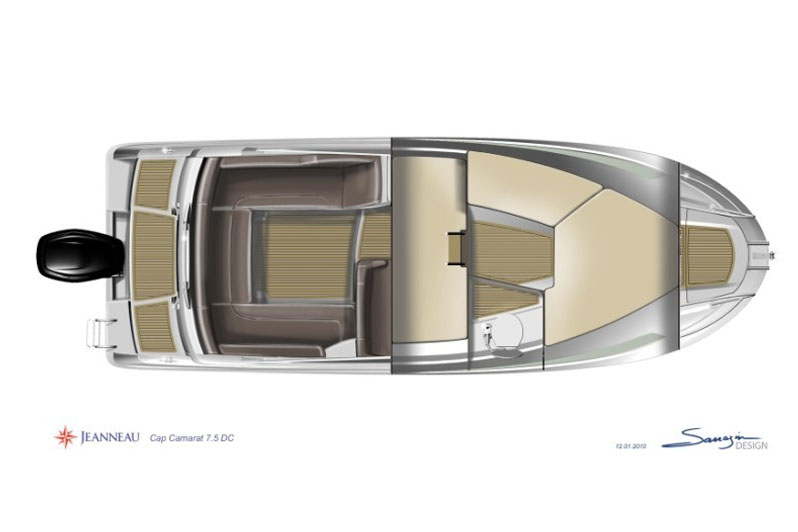 Interior equipment
Fridge
Hot water
Stereo with bluetooth
Outer equipment
Navigation equipment
Safety equipment
What does rental rate include?
In all cases:


 Boat rental 


Fully comprehensive insurance


 Taxes


Moorings in harbour base


Towels in bathrooms


Kitchen equipment


 Fuel


 Crew and their maintenance


Moorings outside harbour base
In overnight and 1 week or longer trips:


 Bed linen
–> Calling us at 93.894.93.17 or 630.60.30.14
–> Sending us an email to [email protected]
–> Filling in the contact form
Once we confirm the availability of the boat and extra services between the dates you are interested, you will be able to draw up the reservation by paying 40% of the rental amount, in cash, by bank transfer or by credit card in our office.
Important information before the boarding date
Payments and deposits:
–> 15 days before the boarding date:
     60% of the remaining rental amount in cash, by bank transfer or by credit card in our office.
–> The boarding day:
     The deposit, cleaning and extra services in cash or by credit card.
Boarding and landing schedule:
–> For 1 day rentals:
    Boarding at 10 a.m.
    Landing at 7 p.m.
–> For week rentals:
     Boarding before 4 p.m.
     Landing at 7 p.m. 
Cancellations or modifications:
If you need to cancel or modify any booked service, contact us as soon as possible.